Are you interested in home automation, but don't know where to start?
Home lighting automation system is a great place to start, as it's one of the simplest and most cost-effective ways to make your home smarter.
Achieving an energy-efficient, comfortable, and convenient living space is attainable with the right system.
This guide offers essential information to kickstart your home lighting automation journey, including system options and installation advice.
Let's begin enhancing your home lighting experience!
Why Choose Home Lighting Automation?
Home lighting automation offers a multitude of benefits that make it a worthwhile investment.
Not only does it enhance convenience by allowing you to control your lights with a simple voice command or tap on your phone, but it also saves energy and reduces your electricity bill.
Furthermore, home lighting automation enhances your home's security by enabling you to schedule lights to turn on and off when you're away, creating the illusion of occupancy.
Types of Home Lighting Automation Systems
There are various types of home lighting automation systems available on the market, each offering unique features and capabilities.
Some popular options include Wi-Fi-based systems, Bluetooth systems, and Zigbee or Z-Wave systems.
Wi-Fi-based systems allow you to control your lights from anywhere using your smartphone, while Bluetooth systems offer a more localized control range. Zigbee and Z-Wave systems are great for building a smart home ecosystem, as they can connect and communicate with other smart devices.
Select a system that aligns with your requirements and budget as you embark on your home lighting automation adventure.


Getting Started with Basic Lighting Automation
Ready to dive into home lighting automation? Here's where the fun begins!
To get started with basic lighting automation, you'll need a few essential components.
First, you'll need a smart hub or bridge that connects your lights to your home network.
Next, choose the type of smart bulbs that suit your needs and preferences.
Finally, install and set up the smart bulbs using the instructions provided.
Once you've covered these fundamentals, you'll be well on your way to a smarter and more convenient home.
Choosing the Right Smart Bulbs
Choosing the right smart bulbs is an important decision when it comes to home lighting automation. Consider factors such as the type of bulb (LED, incandescent, etc.), color temperature, brightness, and compatibility with your chosen system.
LED bulbs, known for their energy efficiency and long life, are a favored choice. Seek bulbs that offer various color temperatures to set the ideal atmosphere in any room.
And don't forget to check if the bulbs are compatible with your chosen smart home system for seamless integration.
Creating Scenes and Schedules for Automated Lighting
Now that you have your home lighting automation system set up, it's time to take it to the next level.
With the ability to create scenes and schedules, you can truly customize and enhance your lighting experience.
Create a cozy scene for movie nights, a bright and energizing scene for mornings, or even a relaxing scene for winding down in the evenings. Set schedules to have your lights automatically turn on and off at specific times, making it seem like you're always home.
These features make it effortless to establish the perfect ambiance for any occasion.
Integrating Voice Commands and Mobile Apps
Take your home lighting automation to the next level by integrating voice commands and mobile apps.
Voice commands simplify light control with a simple phrase, enhancing the convenience of adjusting your lighting to your preference. Mobile apps grant you remote control of your lighting, regardless of your location.
Say goodbye to manually adjusting switches and embrace the future of smart home automation with voice commands and mobile apps.
Adding Other Smart Home Devices to Your Lighting System
Enhance your home lighting automation system by adding other smart home devices. Integrating your lighting system with devices like smart plugs, smart thermostats, or motion sensors creates a seamless and unified smart home experience.
With smart plugs, you can control not just your lights, but also other electronic devices.
Smart thermostats adapt temperatures based on your lighting preferences, ensuring a comfortable environment. Motion sensors trigger automatic light adjustments as you move throughout your home.
Embrace the full potential of smart home automation by expanding your lighting system.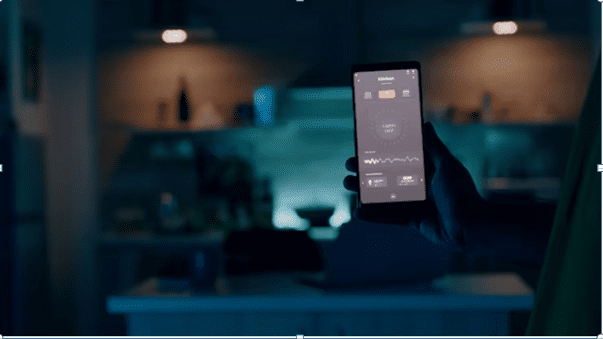 Tips for a Successful Home Lighting Automation System
Ensure a successful home lighting automation system by keeping a few key tips in mind.
Choose the right home automation brands such as Control 4.
Regularly update the firmware of your smart bulbs and hub to guarantee peak performance and security.
Take the time to properly calibrate and set up your lighting scenes and schedules to meet your specific needs and preferences.
Don't hesitate to experiment with various settings to discover the perfect lighting balance for your home.
The Bottom Line:
Home lighting automation offers a gateway to a more convenient, energy-efficient, and secure living environment.
By selecting the right automation system, choosing the appropriate smart bulbs, and exploring advanced features like scenes, schedules, voice commands, and mobile apps, you can tailor your lighting to suit any occasion.
Embrace the future of smart home living, and watch as your home lighting automation transforms your daily life into an effortless and enjoyable experience.